ABOUT US
Foshan Shunde Longjiawei Motor Industry Co., Ltd
---
Founded in 1988, Longjia Motor is a high-quality enterprise driven by scientific and technological innovation. It has won the provincial high-tech enterprise and provincial high-tech product certificate. It is a high-tech enterprise integrating the design, development and professional production of AC and DC motors, synchronous motors, asynchronous motors, series excited motors and brushless motors. Its products are sold all over the country and are exported to Europe, America, the Middle East, Southeast Asia and other countries and regions...
MORE +
Product Advantages

Independent research and development, independent production, more guaranteed quality, more affordable value, and more timely service.

Brand Advantages

Founded in May 1989, the company is a Sino foreign joint venture specialized in micro motors

Technical Advantages

Strictly control the process of design, procurement, production, inspection and service

Service Experience

The company always pays attention to customers, takes the interests of customers as its own responsibility, and provides services for customer design and development
Longjia Micro Motor - Gold Partner
GOLD PARNER
2021/09/15
Longjia micromotor - DC motor, AC synchronous motor, AC asynchronous motor, AC single-phase series motor
he company was founded in May 1989, is a Sino-foreign joint venture, is a collection of design, development and production of DC motor, AC synchronous motor, AC asynchronous motor, AC single-phase series motor and other micro motor in one of the professional manufacturers, products are sold all over the country, and exported to the United States, European Union countries and Southeast Asian countries, product quality is in the forefront of the industry; The company has won the "National Advanced Award of Foreign Exchange Earning by Export", "National Foreign Investment Enterprise Double Award", "National Township Enterprise Advanced Export Enterprise" and other honors. It specializes in the production and operation of micro motors. The factory area is more than 25,000 square meters, with an annual output of 50 million DC motors and 5 million AC motors, with an annual output value of more than 10,000 yuan.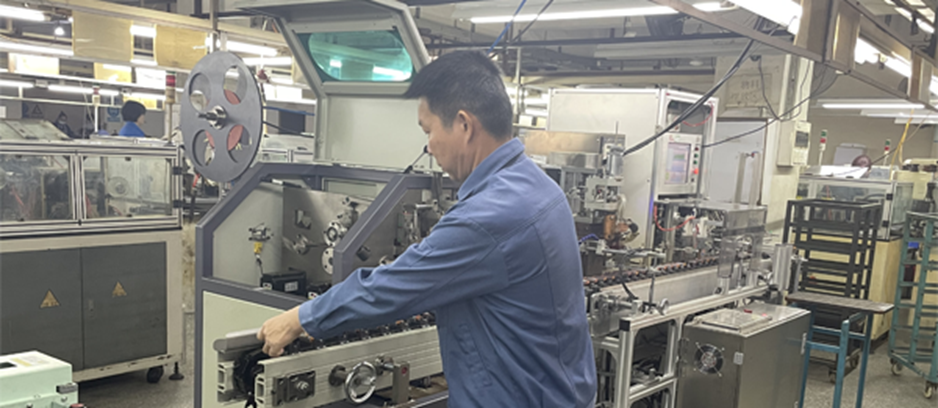 2021/09/15
Motor bearing common seven failure reasons and solutions
Causes and solutions of common failures of motor bearings: 1, the retencher sound "hey..." : Cause analysis: It is caused by vibration and collision between reholder and rolling body. No matter what kind of grease it is, it is more likely to occur when bearing torque, load or radial clearance is large.